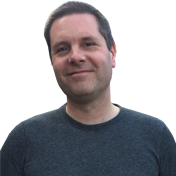 About me
Hi I'm Dale, I'm a fully qualified Government approved driving instructor and I am passionate about road safety. I was awarded a Grade A at my last Standards Check by the Driver and Vehicle Standards Agency, this is the highest grade an instructor can achieve.
I live in Fleetwood with my daughter, and have been in this part of the country for over 20 years after moving here from Cornwall, which is probably where I get my laid back attitude from.
Outside of work I prefer a slower pace of life and enjoy doing things such as golf, kayaking, hill walking, and canal cruising.
I wanted to be a driving instructor because I wanted a job with real satisfaction, where I could be my own boss and have the flexibility to enjoy other activities without having the restrictions that come with a traditional 9-5 job. There is also nothing more satisfying than coaching someone to be the best and safest driver they can be, and then see them pass their test first time!
I trained to be an instructor with LDC, and then went on to qualify and join them in 2006. I chose to work with LDC because of the LD system. Because everyone is different the LD system allows my students to learn to drive safely at a rate that suits them. As LDC have trained me in the latest adult coaching techniques you can be assured that the training I give you will be of the highest standard.
I believe in making students feel at ease during lessons, so I definitely won't shout if you make a mistake, after all nobody was born able to drive. Instead lessons will be conducted in a calm, friendly, and relaxed manner.
If this sounds like how you would like your lessons to be, then please feel free to click here to "Contact me"